A Custom Home Builder In Fargo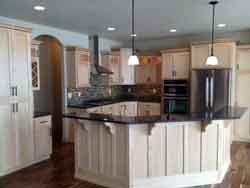 Bachmeier Custom Homes, Inc., is a custom home builder in the Fargo, ND area and the surrounding communities of the Red River Valley of the north.
We pride ourselves in the ability to design and build beautiful, quality, custom built homes that are affordable!
As a builder of new custom homes in the Fargo ND area, we choose to partner with many local construction supply companies and local sub-contractors.
When you choose Bachmeier Custom Homes as the builder of your dream home, you will be partnering with a company that has many satisfied customers. You will be working directly with Chris Bachmeier, who not only is the owner of the company, he is also the General Contractor, and actually wears a tool belt!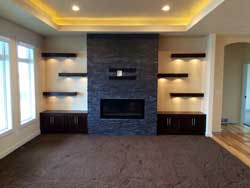 The Fargo, ND area is a fast growing community with many new housing developments. Bachmeier Custom Homes is currently building custom homes in some of these developments, and will continue building in other existing developments too.
With all the new home construction going on in our area, you can see there are many different designs, models and options out there.
If you see some features on other homes you like, consult with us and we will show how we can create a custom new home design for you with these features.
That is what is so great about a custom designed home, it is "custom designed" for you! Most of the houses we build are in the $350k - $1 million range, but our limit is your imagination!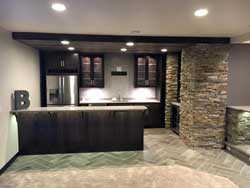 Make your next home a custom built house designed and built by Bachmeier Custom Homes. As a custom home builder in North Dakota we let our satisfied customers and custom designs speak for our quality and commitment to building your new dream house! Bachmeier Custom Homes is also a VA (veteran) approved builder!!!
Thanks for visiting our website. We hope that you view our photo gallery of custom homes we have designed and built, our floor plans, and our customer testimonials. Check us out on Facebook!!!
Please contact us with any questions you have on new home construction, building lots, floor plans, and more!
Read more about Chris and Bachmeier Custom Homes starting on page 79 in the Winter edition of Area Woman Magazine!