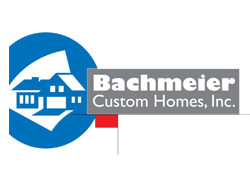 Bachmeier Custom Homes is a residential custom home builder that has been designing and building custom homes in the Fargo-Moorhead area since 2004.  We pride ourselves in being professional, diligent, reliable, personal, experienced, talented, and honest.  
We are a smaller custom home builder by industry standards.  We believe this to be a positive quality that allows us to give each custom designed and built house more attention, with less overhead, while receiving contractor pricing. This allows us to pass these savings onto you!
We are not in business to mass produce the cookie-cutter style homes.  Our vision is to design and build beautiful, quality, custom homes that meet the needs of our clients.  The floor plans listed on the website are a starting place to get you thinking about size, layout, design, and the direction you envision for your new home.  We custom design and build each house to meet your needs, style, and expectations while at the same time, offering our expertise to enhance what you have already envisioned.
At Bachmeier Custom Homes, you will deal directly with me, Chris Bachmeier, the owner and your General Contractor.  I will ensure that all of your questions are answered and your concerns addressed.  I believe this is the best way to avoid potential mistakes, and to make sure all of the details are done correctly.  Each house is personal to me, and I take pride in doing things right the first time!
Bachmeier Custom Homes prefers to utilize professional suppliers and craftsmen from the Fargo-Moorhead area.  Living and working in the F-M area, I believe keeping the business local is top priority.  This ensures great partnerships and added reliability to keep your project on pace and in budget, while ensure the quality you and I both expect!
When you choose Bachmeier Custom Homes as the builder of your new custom home, you are choosing a builder that prides himself on exceeding your expectations, earning your trust, and establishing lasting relationships with our clients.
Bachmeier Custom Homes, Inc. is a proud member of the Fargo-Moorhead Home Builders Association, and actively involved in giving back to the communities we work and live in.